How An Omnipod Makes a Type 1 Diabetic's Life Much Easier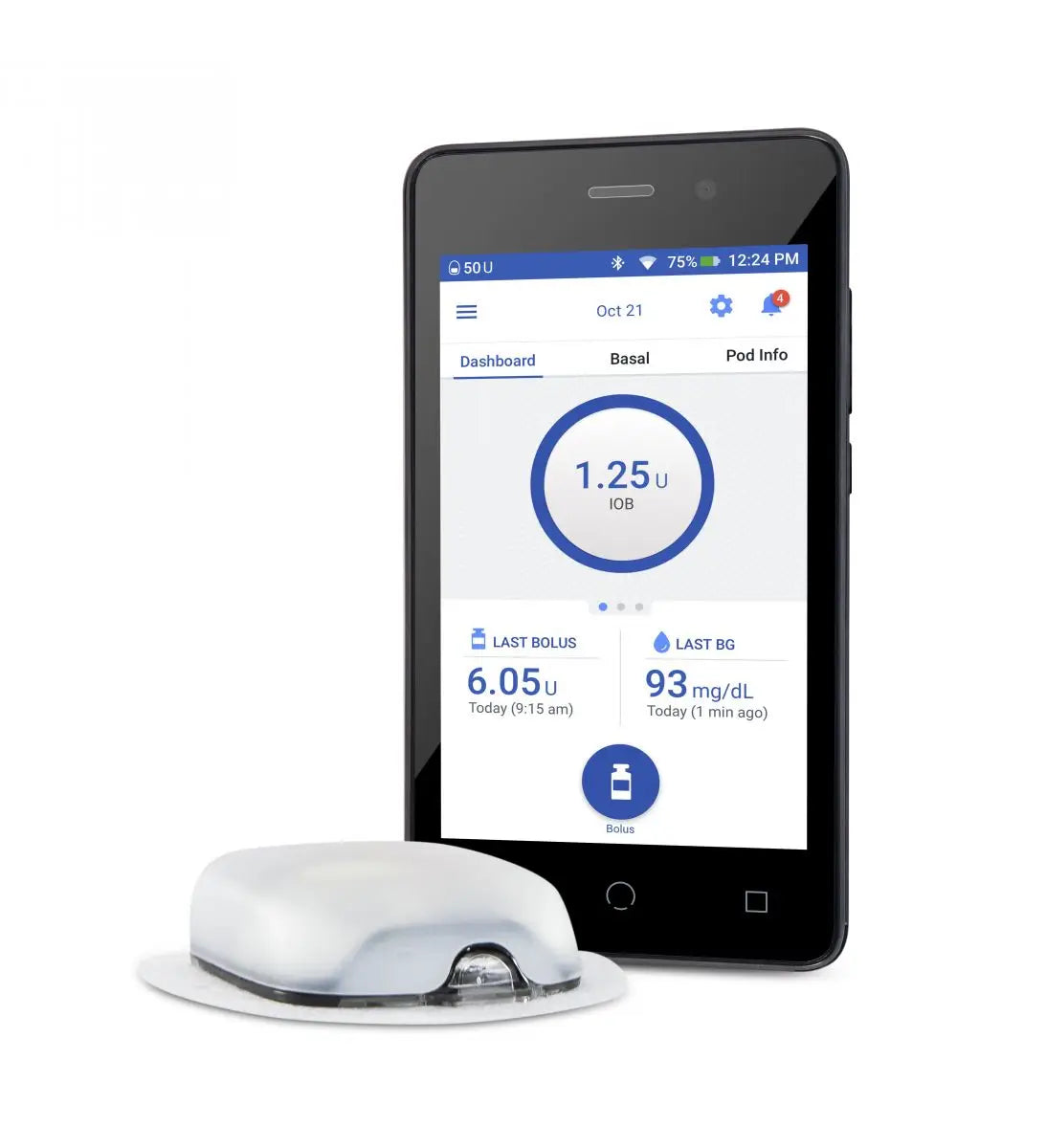 Type 1 Diabetes
is a notorious condition that comes along with a lot of worries. The treatment has been out there, but still, the stressful management methods of the disease can make a patient's life miserable. Omnipod can make the life of a type 1 diabetic easier. How? Let us find out.
What is an Omnipod?
It is a two-device, pocket-sized system that functions to keep the blood glucose levels at basal levels by fine adjustments in
insulin
levels. Much like insulin pumps, but certainly much better than those.
One part is the pod with infused insulin. And the other is the handheld Personal Diabetes Manager (PDM). The pod part has to be adhered to the infusing site on your body. It stores and delivers insulin to your body.
Personal Diabetes Manager (PDM) is a nearly fist-sized device showing insulin statistics and blood glucose levels. You can place it nearby or keep it along like a smartphone. It is used for scheduling and planning the amount or dose of insulin along with many other advanced functions.
Why Omnipod Is Better than Traditional Insulin Pumps?
1.   It's Comfortably Wearable
Omnipod can be applied anywhere on the body where you can administer insulin, including the back of the arms, the abdomen, or the back. It is as comfortable as wearing any clothing or accessories. And if you want to make it more comfortable, fashionable, and add extra protection, have a look at our very own
Dia-Band
for your sensor and pod.
2.   It's Concealable
The small size of the device further adds to the ease. You can keep things private whenever and wherever you want. It can easily be hidden under usual clothing. And that doesn't affect its function at all. You can even
sleep
easily with the device on.
3.   Real-Time Monitoring
The Personal Diabetes Manager (PDM) constantly shows your insulin statistics and blood glucose levels on the screen. You can easily schedule your dosing according to the advice of doctors with a real-time picture of what's going on.
4.   No Tubings
Standard insulin pumps present this problem of tubes that get messed up and patients don't like dealing with them. Omnipod lets you get rid of the bothersome tubings, as it automatically injects calculated doses itself when required.
5.   Automaticity
Omnipod helps you overcome the need for everyday scheduling for insulin adjustments. It offers you the highest level of automaticity possible, doing all the management and calculated insulin administration itself without bothering you.
The infused amount of insulin in the pod lasts around three days and you can enjoy this period hassle-free. In the traditional insulin pumps where the time period of the next dose is comparatively much shorter, you have to do all the stuff manually.
6.   Waterproof
There are omnipods available that are waterproof. Such devices usually offer this problem of getting disrupted in water bodies, but these omnipods solve your problems. You can use this even during
swimming
or any other water-related activity without any disruption in the insulin supply to the body.
7.   No Mental Fatigue
This is one of the biggest merits of using an Omnipod. It saves you from the
constant stress
and anxiety about the disease, its management, continuous worries to schedule and inject insulin, and monitor the levels.
An ideal management plan for any disease is supposed to satisfy not only physical health but mental health concerns as well. That's exactly what Omnipod does. People using omnipod for insulin administration have reported not only improvements in physical health but also psychologically their willpower to combat the disease despite its continuity.
8.   Better Disease Management
And yes, the whole purpose, the treatment outcome. Studies have shown that type 1 diabetes patients using omnipod exhibit better glycemic control, significantly low risk for hypoglycemia, lower glycated hemoglobin (HbA1C), and overall greater wellbeing than those using other traditional methods of insulin administration including pumps. That is because omnipods very finely control the insulin infusion, and that too without the patient having to worry about the management.
What Do Omnipod Users Say About the Device?
What's better than to hear from the users themselves?
DiabetesMine
team talked to two volunteers to know their experience, their reviews, the pros and cons of the device according to them. The conversation was about the usage methods, diabetic management by Omnipod, and whether they would advise others to use Omnipod or not.
One of the users, Kerri Parker from Los Angeles confirmed that the pods helped her dropping her blood A1C levels significantly from 6.3% to 5.1%. Moreover, her obsession to keep checking blood glucose levels was also reduced with the use of omnipod. She could very conveniently check for her blood stats every hour through a hand-held device, PDM. Moreover, she affirmed that the device is worth signing for, as it allows very fine insulin adjustments.
Another user Sodra Mangan talked about other merits of omnipod. It gets easily charged, it gives alarm sounds whenever any pod change or other changes are required, and saves you from the daily and multiple times scheduling of insulin. One-time filling of pods can survive you through three days.
With almost no risks, omnipod offers utmost convenience for a person with type 1 diabetes. If you're struggling with the condition too, you should definitely consider the device for better management of the disease and less burden on your head.
Tell us in the comments if you're using the Omnipod or if you're willing to!